It's been kind of hectic lately so I haven't had much time for updates. Here's some tattoo projects I've been working on over the last month or so. First up is an Owl piece done at the Orlando Immersed in Ink convention.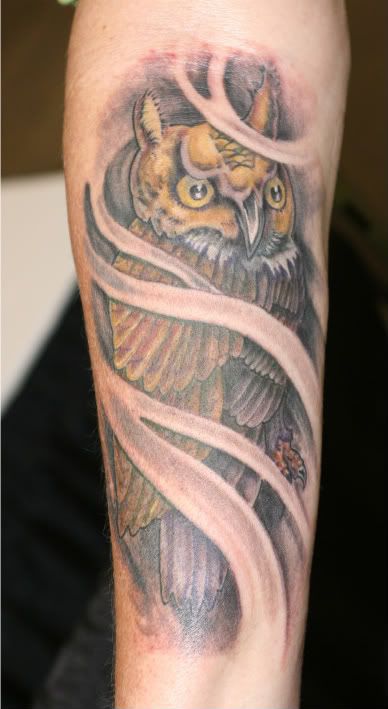 Next are a couple pieces I got to do at the Tattoo Arts convention in Baltimore.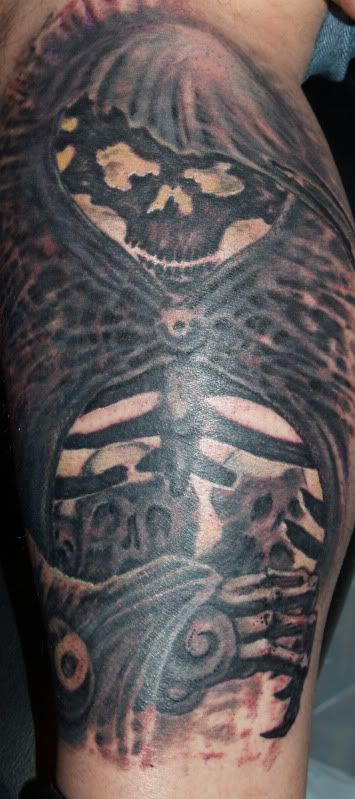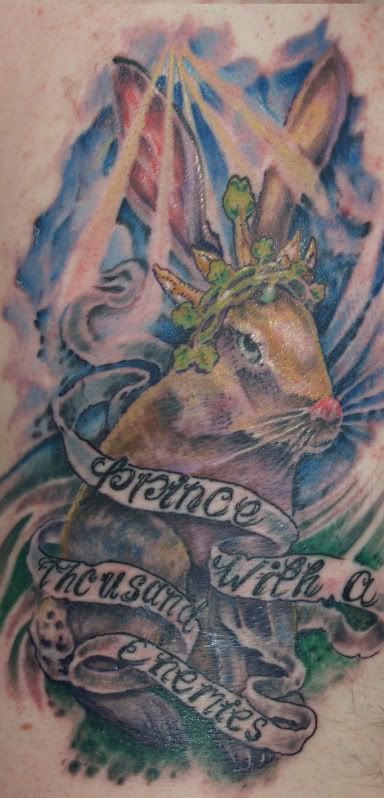 I got a chance to do some more work on my friend Kassie's arm. We've been working on this arm for a couple years off and on, and it's getting pretty close to being finished.

These two are a couple projects I got to start last week in the shop. I did the upper part of the graffiti piece a year ago, and the lettering was done by someone else. So this will bean interesting progression in combining those two pieces into a comprehensive half sleeve.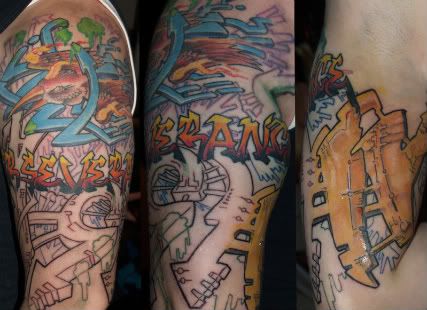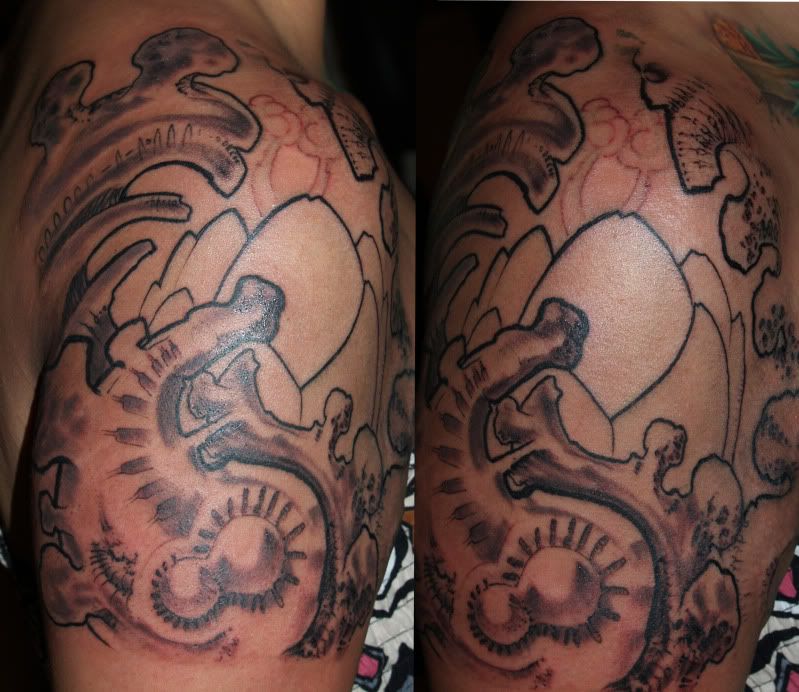 And lastly is the first session on a project I started to fill in another sleeve with some organic textures, feathers and herbs. I blacked out the parts I haven't done.