Sorry the updates have been slow, but it's been a busy month. In late febuary I was in Detroit for a convention, and am now PA for the Scranton and Philly show. Andin between it's been exciting new projects almost every day. Whew, well, I think I'm going to have a few days off this week, so I"m going camping in Kentucky for my Birthday. Then it's back on the road. Anyways, here's the pictures.
first is the 2nd session on Daniel's chinese landscape half sleeve. A little out of my box for this one, but I'm really happy with how it's coming along.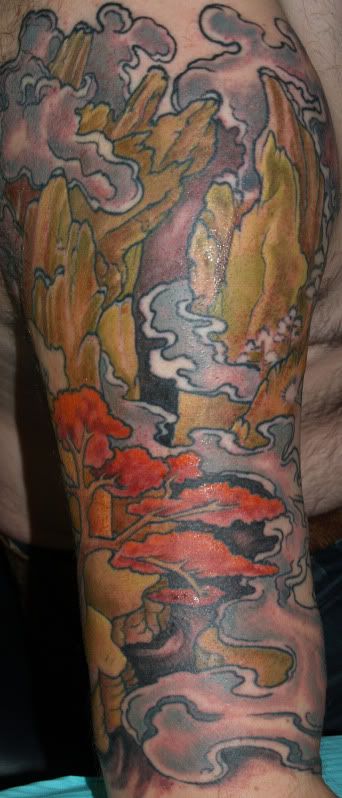 Next is the second session on Brian's St. Patrick half sleeve.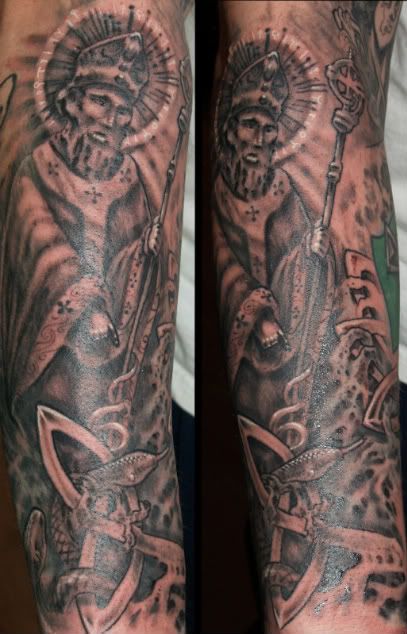 Then we have a supper fun zombie piece I got to do in Detroit. This is 3/4 of a lower arm.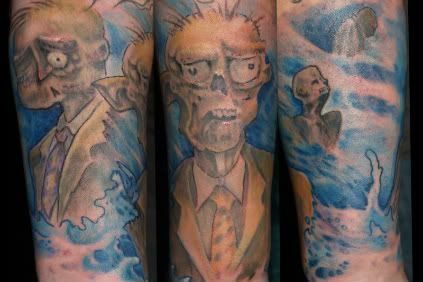 I've also started half sleeves on some twins, Marcy and Melissa. No, they're not matching, but I'm pretty into how they're coming along.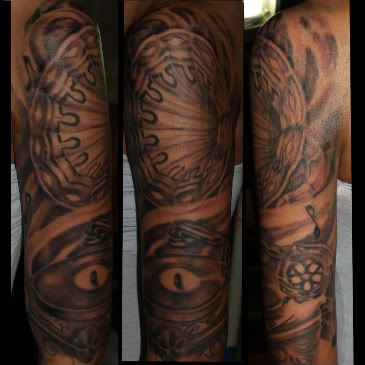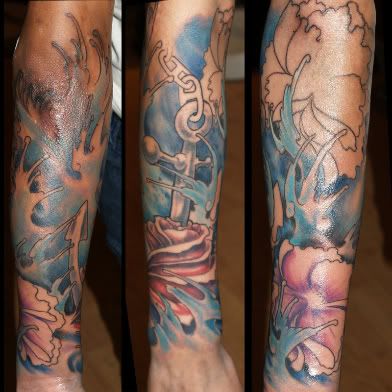 this is a bio-mech piece outlined by another artist, so I can't take all the credit. Normally I wouldn't post a piece I didn't do completely, but I feel as though this one was in a very beginning stage when I started it, and have been able to make it my own. But, for full disclosures sake, I didn't do the outline.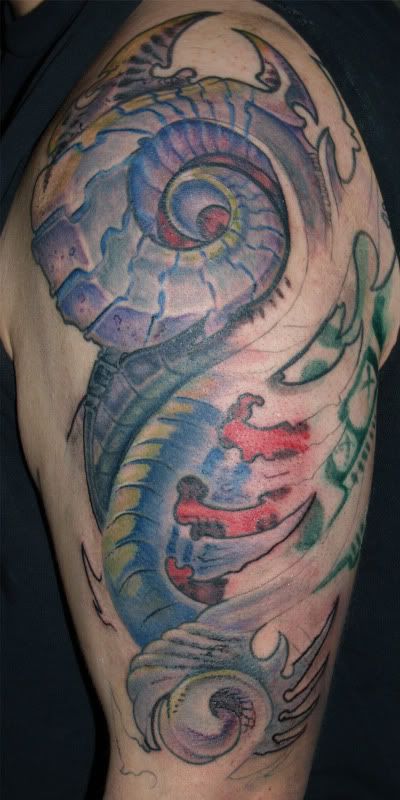 Lastly we have Rick's tree, done on his leg. We're wrapping it around to the back and adding more color (there's some very muted browns and purples in there).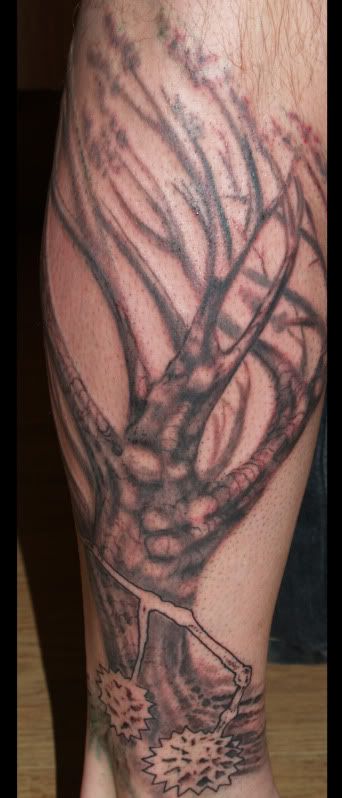 thanks for looking. More to come soon. Hopefully a painting update next time.