Since the main purpose of this blog is to show the progression of my art, I thought I'd show some recent paintings in various stages. I just finished a class at Vitruvian Studios on the Dead Palette, so these are all based off of that with some minor additions. I took the photos fairly quickly tonight, as most of these are unfinished and will need to be photographed again later. So try to excuse the blurryness.
I'll start from least finished. This is a smaller piece, 5 by 5. I've got two quick sessions on it, it's got another one or two to go.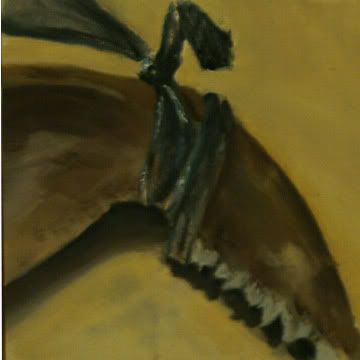 Next is a slightly larger piece, 6 by 6. It's two longer sessions in, and has another one or two to go, but I'd say is looking close to finished.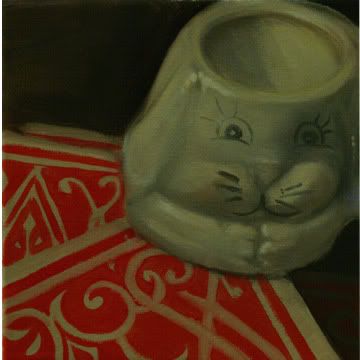 Third is a piece I've been working on for a couple months on and off. It's a bit larger so it's taking some time. I'm nearing the end but there's still quite a bit of fine tuning to do. I've been experimenting with some glazing techniques as well with this one, although it doesn't show so well in the photo.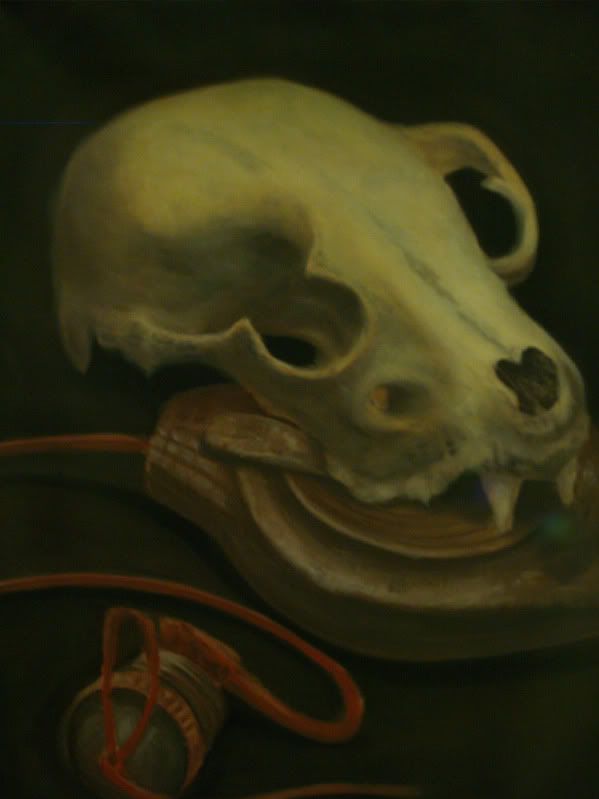 and finally, this is the painting that was done in the class. I'll get better photos once I have a varnish on it and a proper photo setup, But I wanted to something finished in this post.